hello from europe!!!
i'm so excited to share with you the tracklist + cover for lovestrong. ahhh!!
me and my amazing team/family recorded our hearts out for 33 days!
i went through my arsenal of songs i've been writing since i was 15 and picked some old ones + some new ones. i believe i picked the best ones--the ones i need to get out into the world. the ones i need to get though. the ones i want to sing to you every night. and the ones i can only hope make you feel something too. :)
lovestrong. tracklist:
bluebird
arms
bang bang bang
distance
jar of hearts
mine
(interlude)
penguin
miles
the lonely
sad song
tragedy
bonus tracks:
backwards
black + blue
my eyes
there will be a deluxe version of the album announced next week, which will contain the bonus songs!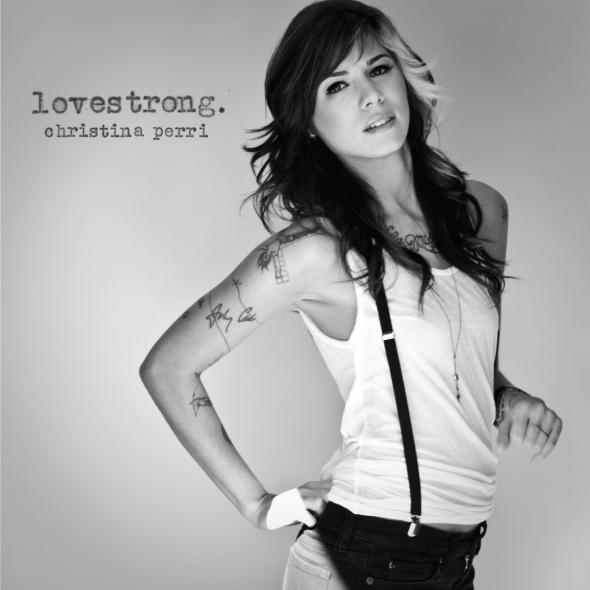 lovestrong. will be available for preorder on christinaperri.com next tuesday, march 29th! also, you can visit itunes on march 29th for the exclusive pre-release of my song "the lonely." it's one of several tracks that will be available only on itunes leading up may 10th. eeeeee!!!
Retweet this using the tag #lovestrong