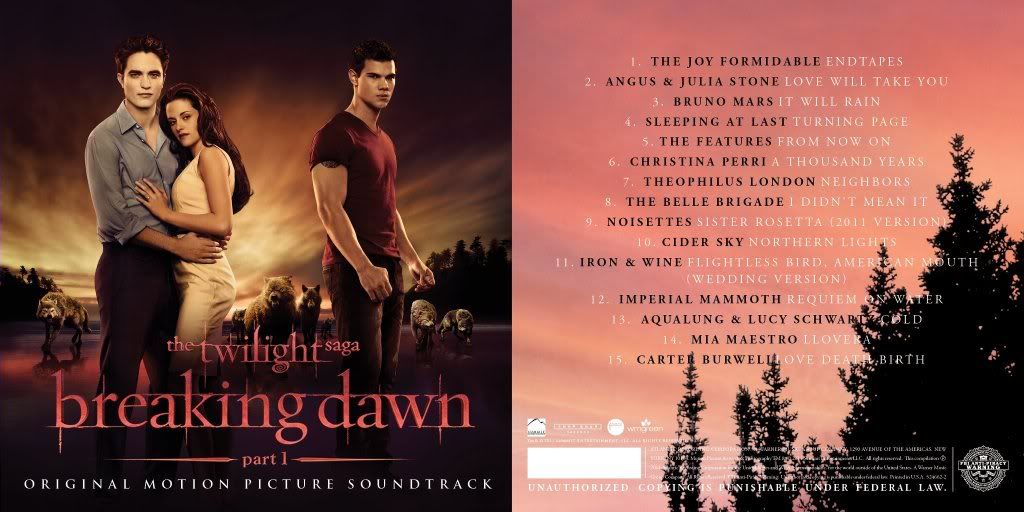 two years ago i made a bucket list with my best friend full of all the things i could possibly dream of. keltie + i deemed 2010 "the 10" and it was going to be the best year of our lives.
fast forward to july 2010… every single thing on my list came true (ie. quit smoking, sign a record deal, open a savings account, meet jason mraz.. etc..) seriously. it was epic + it all happened.
so this past year keltie + i decided to do it again + this time were were going to dream even bigger! the number one thing on my list this year was:
 "HAVE A SONG ON THE BREAKING DAWN SOUNDTRACK"
and it happened!!!!!! ahhhh!!!!! + the whole soundtrack seems amazing! im soo honored to be smack in the middle of all those artists! i am so grateful for this opportunity!
"a thousand years" is a brand new song me + my best friend david hodges wrote for bella + edward. we wrote it after we so luckily screened the movie (ahhhh! you're all going to flip out its the best movie ever!!!)
i couldn't be more proud of this song.
or more proud of myself for not giving up on my dream.
the moral of this story is:
everything is possible!
manifest your dreams!
never ever ever give up!
dream HUGE!
yayy!!!
love,
cp
special thanks to: alexandra patsavas, chop shop + atlantic records xo