friends!
happy almost mini promo tour time!! :)
i am so lucky + grateful to have found the coolest + kindest talented musicans to make my band! i have a band! eeeeee!!! :) its all, naturally, been very kismet + feels very meant to be with each of them. how special (sigh)
so, without further adieu:
GUITAR, PIANO, VOX, ALL SOUNDS SIDEKICK
this is john andersson. (we call him johnandersson as a nic name)
what a rad, mind blowingly talented, kind, badass babe.
BASS
this is jenni tarma (prounouced yenni)
female bass player = fuck yes!
she's so pretty + talented + rad!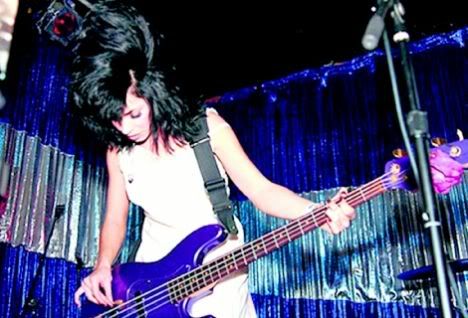 DRUMS
this is elmo lovano 
the highly acclaimed sexiest + italian stallion-iest best drummer on the planet.
can't wait for you to meet 'em :)
xo
c